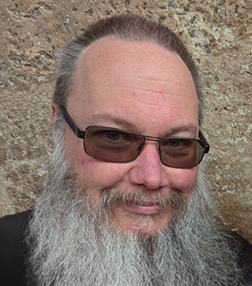 My name is Harry Searcy, I'm a graphic designer based in the Raleigh, NC area specializing in print design. I studied Visual Communications at the Art Institute of Ft. Lauderdale. I've been a staff designer and prepress technician in many print shops over the years as well as a freelance designer.
WHAT INSPIRES YOU AS A DESIGNER?
I often tell people the best thing about my job is that I get to be creative every day. I love the challenge of finding an effective way to communicate a client's message within the limits of their budget and project. Being able to take the bare bones of an idea and turn it into something attractive and memorable is a blast.
WAIT - ISN'T PRINT DEAD?
Despite what you may hear in this tech-oriented digital world, print is still a vital part of getting your message out. Web advertising is great and social media can do a fantastic job of raising the visibility of your business, but print offers a sense of permanence and professionalism that's hard to beat.
WHY SHOULD I HIRE YOU AS A DESIGNER?
Over the course of my career I've had extensive experience in all aspects of the printing trade: design, prepress, print production (offset, flexo, screen and wide format), bindery and finishing. This experience means that I know the possible problems that can occur during the printing process and can avoid them. Your job is correct when it gets to the printer - with no nasty surprises along the way. You save time, money and a lot of headaches.
WHAT ABOUT WEB DESIGN? I NEED SOME WEB BANNERS OR ADS.
I can also do web based ads and banners. The design process is the same, just the final product and delivery are a little different.
HOW CAN I CONTACT YOU?
For more information please email
artwork@hsearcy.com